I remember when I first heard the term succulent years ago watching an episode of HGTV's Design Star where a contestant planted succulents on top of a tree stump which also was used as an accent table. The judges loved it and so did I. Since then, and especially now, I see succulents used in design that provides a rustic feel & I can't get enough - I just love the way they look. You can either buy any succulents you'd like & any terrarium or pot to plant them in or you can buy them already planted. If you have children, creating your own succulent terrarium would be a fun project to do together!
Now you may be wondering what exactly is a succulent & why use them in design? Succulents are plants, sometimes called fat plants, that have parts that are thicker than normal usually to retain water in arid climates and soil conditions. Because of their
low maintenance and
how they retain water, they are perfect to use in interior design - they provide a lush and beautiful look year round. Here are some of my favorite places to buy them & how to use them in design. Enjoy!
1. Placing succulents in planters on the wall creates an
eye-catching piece with a rustic look.
Shane Powers Ceramic Wall Planters / $19 - $69 / West Elm
2. Hanging a glass terrarium with hemp rope and
adding sand creates a fun, beachy look.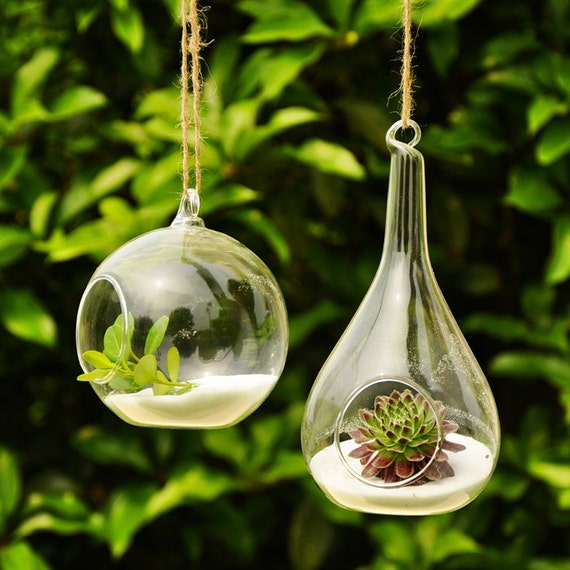 YYCustomizedGlass Succulent Terrarium Kit / $12.99 / Etsy
3. You can order pre-arranged succulents just
like this one as a gift for friends, family or for your own home.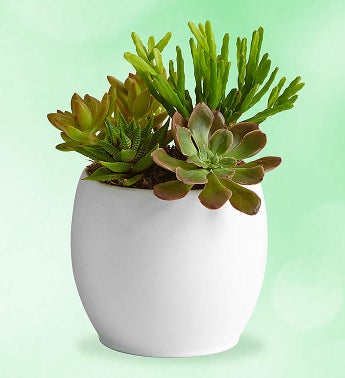 4. These faceted terrariums have such a fun look,
perfect to place atop a coffee table, console or on a shelf as decor.
Faceted Terrariums / $29 - $39 / West Elm
5. This set of 3 geometric planters are cute & fun -
I picture them scattered around a coffee table or atop a desk.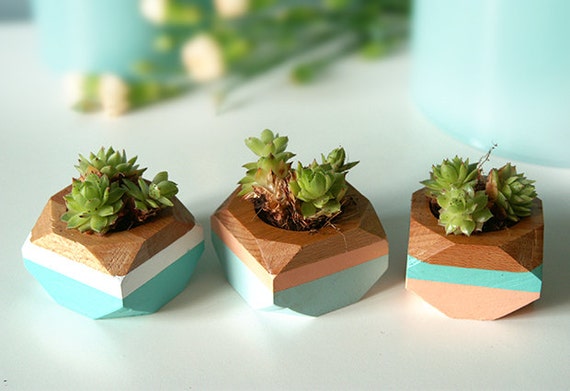 ShadeonShape Geometric Mini Planters Set of 3 / $45 / Etsy
I know you can order a variety of succulents from West Elm or from a bunch of
Etsy shop owners here - I hope I gave you some good ideas for planting just in time
for spring!
Xo,